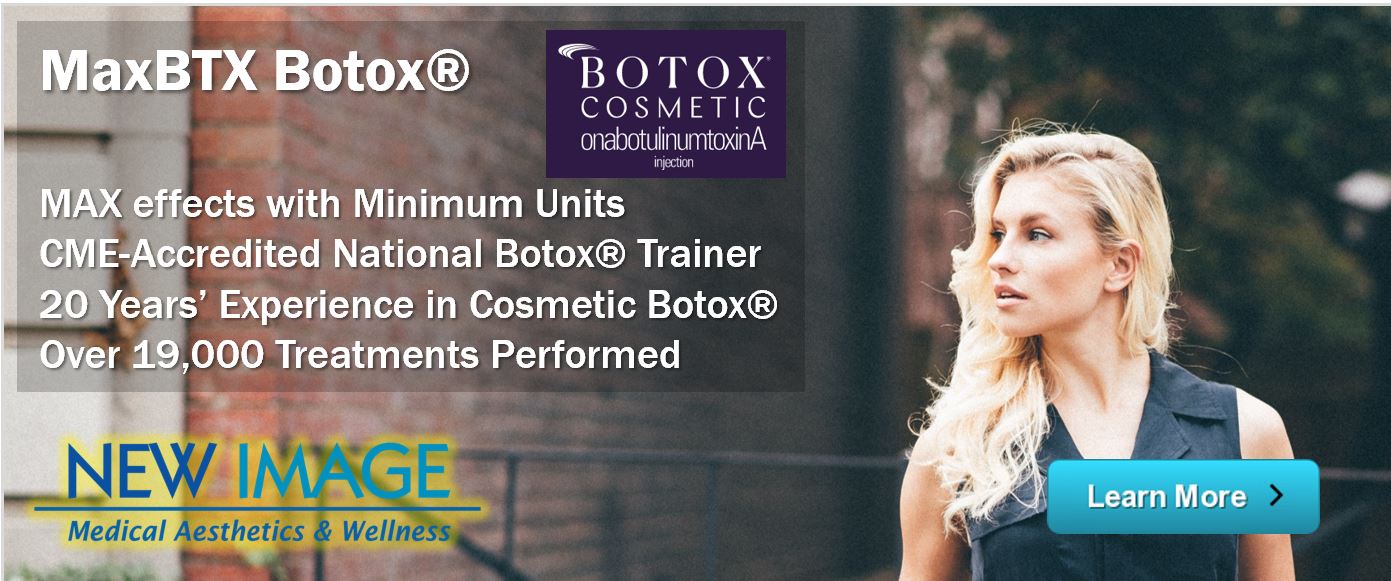 Experienced, Customized Athens, Watkinsville, Georgia Botox® Treatment
  Over 22 Years' Experience and Over 1,000,000 Units Injected
  Brow, Forehead, Crow's Feet, Nose "bunny" lines, Mouth Corners, Face Slimming, Brow "Lift". 
  Side Effects and Undertreatment are completely preventable with the right design.   
MAX BTX® Protocol More Coverage for Less Daily Cost
MAX BTX® Customizes Dose and Interval between treatments to maximize your specific results.
Reducing Side Effects with Technology
We use AccuVein Laser technology to avoid veins that cause bruising.
Experienced Asymmetry Correction
Few people have a perfectly level brow.  We specialize in treating brow and upper face asymmetry with Botox®.
Athens, GA's Experienced Botulinum Toxin MD Physician
Botulinum Toxin was first approved for cosmetic use in 2002 for treatment of the "11" lines in the central brow, otherwise known as the glabellar region.  Since then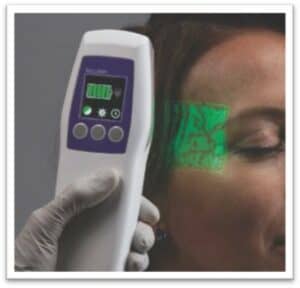 it has become the most successful treatment in the history of aesthetic medicine.  And now, nearly 20 years later, it is still gaining in popularity.  A pretty amazing feat considering that the average machine used for aesthetic procedures typically has a 5-year shelf life before it becomes obsolete.
Botulinum Toxin works by predictably blocking muscles that have no physiologic function but create wrinkles on our upper face that flash on and off with expression and etch deeper lines at rest into our faces over time.  By treating these muscles, we can stop the clock or even turn back the clock on aging in these areas if the right dose is given at the right intervals.  And with over 600,000 units administered over 20+ years, Dr. Zengo has the experience to accurately administer the right dose at the right interval.  Plus, Dr. Zengo has the experience and the technology, like the AccuVein which identifies veins in the treatment area to minimize bruising.  Keeping the toxin out of the veins gives you a better treatment and a better value.
It is our philosophy that Botox (R) can be used gently to let your facial muscles still slide but not crinkle.  We want to help you stop the clock on wrinkles without looking frozen or plastic.
Our technique, honed and perfected over 20+ years is the perfect way to reduce wrinkles and years of stress from your face.  We listen to your needs and will never sell you more than you need.
We participate in the Brilliant Distinctions / Alle (R) rewards program so you can earn rebates with every treatment.  Only providers who purchase genuine Botox(R) can award and redeem points.  We have been a fully approved Botox(R) provider and Allergan customer since Botox Cosmetic(R) was first approved for use in 2002.
Here are the best areas to treat with Botulinum Toxins.  We get great results with virtually zero side effects on these areas…
Central Brow "11" Lines
Crow's Feet
Upper Forehead Lines
Here are other good "off-label" areas in many patients…
Nasal lines
Brow "lift"
Treatment of Brow Asymmetry
DAO lip corners
Other areas that can work well in some patients…
Chin Dimpling
Facial Slimming (Masseters)
Upper Lip lines and "Lip Flip"
Neck Muscle Bands (Platysma)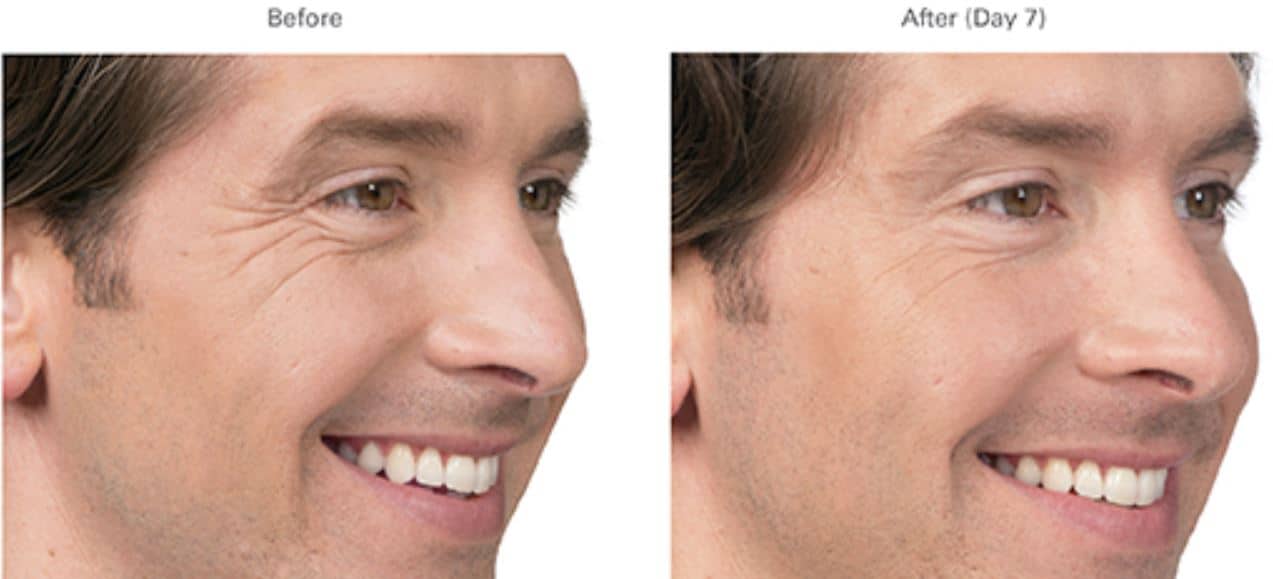 New Image will NEVER sell you a treatment you don't need.  We will NEVER recommend more units than the minimum needed to get 3-4 months of effectiveness in that muscle.  We NEVER water down our Botulinum Toxin, and we NEVER import the products from overseas where they can be exposed to heat and lose potency.  Botulinum Toxin is as close to a "sure thing" as there is in aesthetic medicine and great results can be seen over 98% of the time when administered by an experienced provider.
Dr. Zengo was trained by the inventor of Cosmetic Botulinum Toxin back in 2001.  He has reviewed the medical literature extensively and has taught hundreds of providers in his own CME-approved training program.  The PracticalCME training program was the first blended online+live training program ever to receive CME credits for both parts.
All Consultations are FREE (for a limited time).  You only pay for the units of Botulinum Toxin that you actually receive at your treatment.  You have nothing to lose getting a second opinion with Dr. Zengo.
New Image never charges an "office visit" fee for BTX doses of 20 units or more at your treatment.  Doses of 19 units or less are charged a nominal $20 injection fee on top of the per-unit rate.  Our prices per unit are $13 per unit or less depending on quantity.  On average, the injections last around 100 days.  This allows patients to separate their areas into multiple visits without having to pay too much at one time.
Your comfort is important to us.  Every patient gets extra strength Benzocaine/Lidocaine/Tetracaine anesthetic cream applied in advance of treatment to help the minimal needle sticks feel more like a ballpoint pen.
Frequently Asked Questions about Botulinum Toxin (Botox®, Xeomin®, Dysport®, Jeuveau®)
Do you use all 4 FDA-approved Toxins?
We have used all four toxins in the past, however we find that branded Botox® consistently gives the best results and provides the best value to our patients, especially when combined with Brilliant Distinctions, their patient reward program.  We now exclusively stock US-sourced, fresh, branded Botox® Cosmetic as our exclusive agent.  This prevents spoilage and waste and gives you the best value and the best results.
Do you do Advanced Botox® Treatments like the lower face?
We prefer to look at Botox® treatments on the quality and repeatability of the results.  The FDA-approved areas:  Central Brow, Crow's Feet, and Forehead all give excellent, predictable results in our hands.
What other providers call "advanced" areas in the lower face should really be called "risky" instead.  There is no "advanced" injection skill needed for these areas, but an advanced level of judgment required to choose the best candidates for these areas.  For example, not everyone is a candidate for upper lip Botox®.  The best providers ask all of the right questions to assess if you are a good candidate for these less-predictable treatment areas.  Dr. Zengo considers the pre-tretment evaluation to be just as important, if not more important than doing the injections.  We never use a "cookbook" chart of units like may people are trained nowadays.  Every treatment is customized to your face, your wishes, and your budget.
Do you treat armpit sweating and migraines?
For the underarm areas, we think there are better values out there and will discuss those with you.
Many of our patients get relief of nagging tension headaches from our treatment in the forehead and central brow regions, even though these are "cosmetic" and not "medical" treatments.
For migraines, treatments need to be done on the scalp inside of the hairline.  This treatment is considered "medical", not cosmetic and often requires precertification of insurance and potential coverage.  We suggest you contact a neurologist who has these mechanisms in place to provide your medical Botox® for migraines.