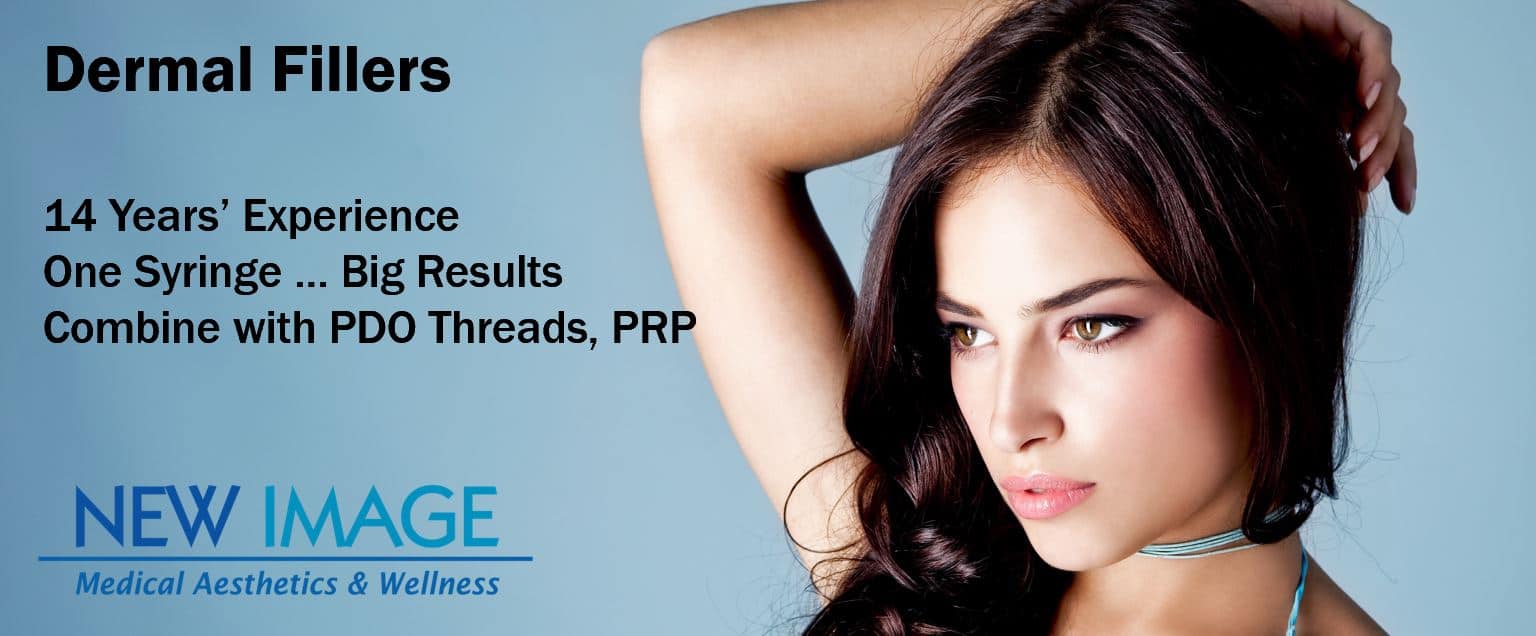 Experienced, Customized Juvederm® & Volbella® Treatment
  Over 16 Years' Experience with Hyaluronic Acid Dermal Fillers.
  Take the "One Syringe Challenge"… Divide a syringe between two visits and save. 
  Combine Fillers with Microneedling, Platelet-Rich Plasma, and Smooth PDO Threads for the maximum benefit.   
14 Years' Dermal Filler Experience Matters
Precision Depth of Injection gives you great results with just a Single Syringe.
Can Dermal Fillers Really be Comfortable?
Multi-Faceted pain prevention and Blunt Cannulas maximize your Comfort.
Pause Facial Volume Loss Adding PRP
Stop the clock with Dermal Filler & Synergistic Treatments PRP, Threads and Microneedling.
Georgia's Experienced Dermal Filler MD Physician
Hyaluronic Acid dermal fillers (Restylane®, Juvederm®, Volbella®, Vollure®, Perlane®) were first approved for cosmetic use in 2004 for treatment of naso-labial folds in the lower face.  They took the aesthetic world by storm offering a better, safer, and less allergenic alternative to collagen.  Since then, newer variants of hyaluronic acid dermal fillers have been introduced that can be more flexible than the original formulations.  Dr. Zengo has been there since the beginning practicing, studying the literature, and teaching the safest and most effective techniques in PracticalCME Medical Training courses throughout the country.
Hyaluronic Acid dermal fillers work by filling in linear lines and wrinkles that form as we lose volume in our face with age.  They can also be used to "re-inflate" areas of tissue loss like the lips, mouth, and cheeks.
Yes, our faces lose volume as we age and Juvederm® can naturally give it back.
Hyaluronic acid fillers like Juvederm® are completely natural and never result in allergic reactions.  They do not create swelling when injected and always give a very predictable effect that lasts for 9-18 months depending on the number of syringes used and the interval between treatments.
Mixing hyaluronic acid dermal fillers with Platelet-Rich Plasma can allow the filler to absorb the growth factors from the plasma and help stimulate new tissue over time in the affected area.  This mixture is especially useful for  the Cheeks, and above the upper lip.  Hyaluronic Acid fillers are completely natural and non-allergenic.  Results are predictable and repeatable with minimal side effects when performed by experienced providers.  Other agents on the market contain foreign material in order to stimulate tissue, but often these treatments are expensive and the results and side effects are unpredictable.  New Image always puts your safety first.
Here are the best areas to treat with Dermal Fillers.  We get great results with virtually zero side effects on these areas…
Naso-Labial Folds
Lip Corners
Lip Augmentation
Mouth Wrinkles
Marionette Lines
Here are other good "off-label" indications, especially when combined with other tissue-regenerating additives like Platelet-Rich Plasma.
Cheeks
Smile Lines
Orbital Hollows
Tear Troughs
Temples
Glabellar Lines
Hands
Dr. Zengo has been practicing Dermal filler since 2004.  He has reviewed the medical literature extensively and has taught hundreds of providers in his own CME-approved training program.  The PracticalCME training program was the first blended online+live training program ever to receive CME credits for both parts.
All Consultations are FREE (for a limited time).  You only pay for the syringes of filler that you actually receive at your treatment.  You have nothing to lose getting a second opinion with us.
Your comfort is important to us.  That is why we use a combination of Benzocaine/Lidocaine/Tetracaine anesthetic cream, ice, blunt cannulas, and the flat needle technique to ensure you have the best experience and the best results.
Only New Image offers the FREE touch-up program.  Use less than a full syringe and we will save the rest for up to 1 month to let the first treatment settle.  Then, anytime in the next month come in and we can place the rest of your filler where it is needed most at no charge.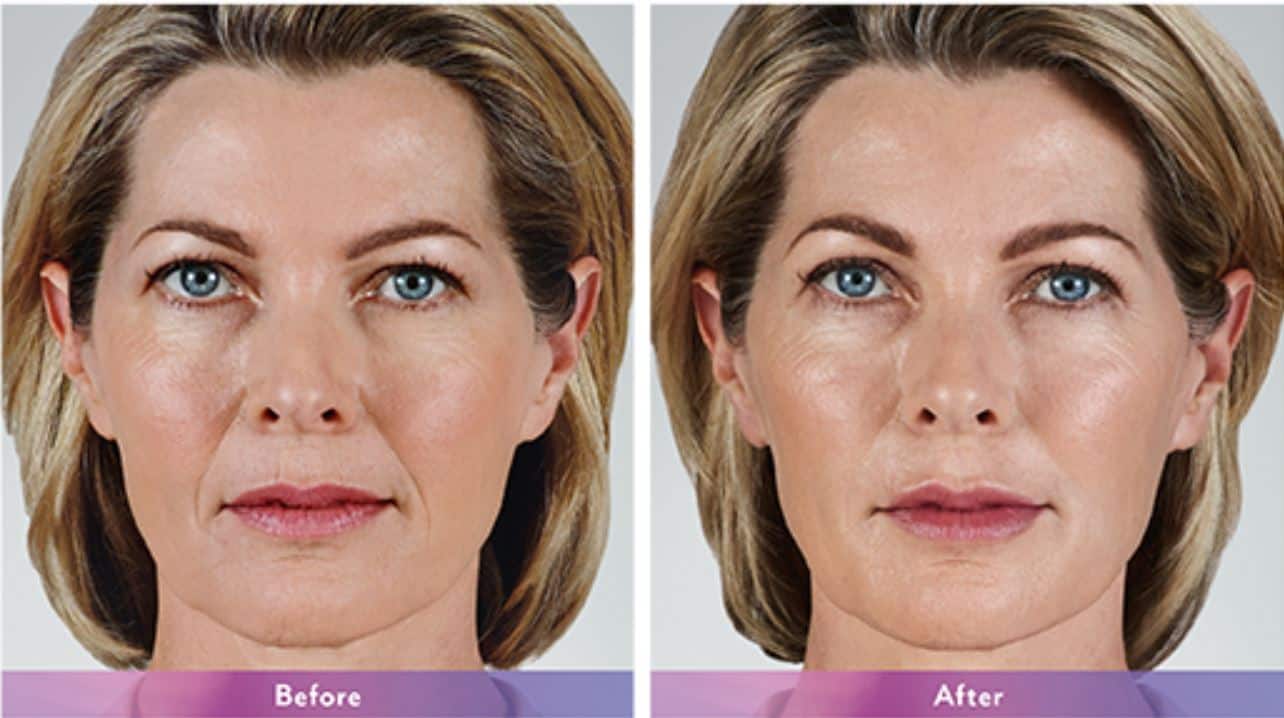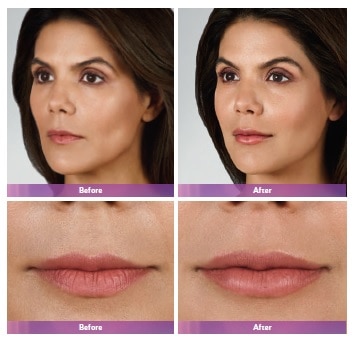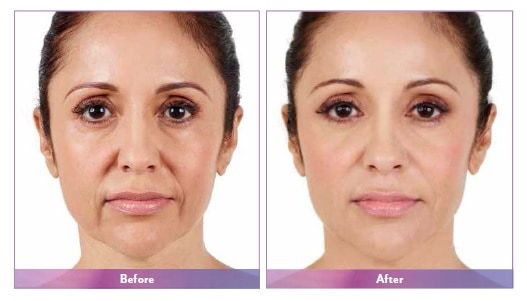 Frequently Asked Questions about Dermal Filler Treatment
Which Dermal Fillers does New Image use?
The New Image practice emphasizes bio-identical medicine whenever possible.  Hyaluronic Acid dermal fillers are bio-identical to the human body and replace the lost volume in the skin that naturally occurs with age.
Other artificial fillers like calcium hydroxyapatite, PLGA, animal collagen, and microspheres can often lead to unpredictable results and can be difficult to reverse or remove if that does happen.
Why does my dermal filler not work sometimes, and what is the One-Syringe Challenge?
Hyaluronic Acid dermal fillers work by taking up space that was lost due to aging.  However, they have to be able to push outward on the visible skin.  When dermal fillers are placed too deep, it can become embedded in the layer of fat and lack the ability to push outward.  The filler gets "lost" in the subcutaneous fat.
In order for dermal fillers to work their best, they must be placed in, or just below, the dermis to have the best effect with the smallest volume injected.  This requires an injector who is skilled at finding this layer every time.  Too superficial, and you have a lump that might need to be neutralized.  Too deep and the filler is hopelessly lost.  Many new providers err toward injecting too deep to avoid the complication, but instead the patient's wallet gets hurt.
A 1cc syringe of dermal filler should always given a noticeable effect if placed skillfully.  We never recommend doing a second syringe at the same treatment.  You do not want to put jelly on top of jelly.  It will just not remain stable.  If after 3 weeks, you feel you need more, your next syringe of filler is discounted by $200.  That second syringe will always be more effective because it will be placed on a firm foundation that was created by the first syringe.
What is your approach to lip augmentation?
We strongly believe that the natural upper lip/lower lip ratio be preserved at the anatomical 1:1.6.
Re-inflation of the lips by injecting directly into the pink along the wet-dry line gives the best results.
Treating the vermillion border can make the edges of the lips look too sharp and is never the only place we administer filler.
Lips are a great place to take the One-Syringe Challenge.  Get used to your initial results and be certain you want more before adding that second syringe.