Thank You for Visiting New Image Watkinsville and Gregory P. Zengo, MD
WE HAVE MOVED to
1582 Mars Hill Road, Suite A
New office is located 3.5 miles away in the Windridge Medical Offices on Mars Hill Rd in Watkinsville
We have left downtown Watkinsville and are now located in a medical office park located halfway between Oconee Middle School and GA 316.  With the widening of Mars Hill Rd, this new office will be more accessible with less traffic and stairs compared to our current office.
All of our current patient services will remain in our new office, with a slightly smaller, but more efficient space.
Our phone number will remain the same.

Gregory P. Zengo is an honors graduate from William and Mary in Virginia with a double major BS degree in Chemistry and Linguistics. He attended medical school and residency at Emory University in Atlanta. During his OB/GYN residency, he was selected the resident teacher of the year and was elected Chief Administrative Resident in 1996. He remained on the faculty at Emory University School of Medicine for a decade since then.
In 1998, Dr. Zengo relocated his practice to Northeast Georgia and opened the area's first aesthetic and wellness center in 2001. He began ordering saliva testing and using bio-identical hormone therapy in 2000. His unique blend of wellness medicine and aesthetic medicine led to the expansion of services and ultimately the founding of our current headquarters in Athens, GA in 2005. Dr. Zengo has been teaching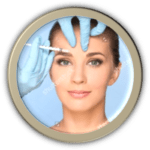 post-graduate medical education courses since 2006 and has trained over 800 doctors and medical professionals in such disciplines as Bio-Identical Hormone therapy, Weight Loss/HCG diet, Cosmetic Platelet-Rich Plasma (PRP), Office-based Liposuction, Sclerotherapy, Botox, Fat-reduction injections, and Facial Fillers.  He has developed the only video training library for physicians to learn these skills anywhere in the world.  He has followed over 20,000 bio-identical hormone, neurotransmitter, and GI health tests on over a thousand patients, and has treated every possible rare hormone imbalance on numerous occasions.  Dr. Zengo is pioneer in telemedicine, seeing Bio-Identical Hormone patients via telemedicine since 2015.  Dr. Zengo is also licensed in Florida, Arizona, New York, and California and may initiate and follow BHRT patients who reside in these states as well.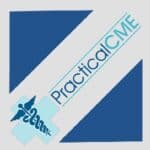 New Image has established itself as the most experienced Medical Aesthetic and Wellness Center in North Georgia. In addition to teaching physicians in approved CME classes in every service that we offer, Dr. Zengo himself has performed thousands of PRP, Sclerotherapy, Botox, Kybella, and Dermal Filler treatments himself in our Athens area office. In 2019 we became one of the first full-service PDO thread lift/volumization centers in Georgia.  We have seen patients from 25 different states in our Athens area office for Aesthetic and Wellness services.
New Image won the "Groupon Best of …" award for the highest customer satisfaction of any Groupon sold in the North Georgia region (a new patient Botox or Sclerotherapy treatment). We are now in the top echelon of Groupon practices nationwide consistently every year since.  Customer satisfaction remains our #1 goal as we enter our 15th year serving Athens, GA. Yet despite being local, New Image remains on the cutting edge, offering a unique blend of services on par with only a few centers nationwide. Almost everyone has something to gain from our menu of Wellness and Aesthetic services. So schedule your consultation today and find out how we can help you look and feel great both inside and out.
Unedited reviews of Dr. Zengo from the Groupon.com website…
Robin R.
Verified
Dr Zengo was easy to talk to and answered all my questions. I can't wait to go back.
My experience was great. The doctor took the time to explain everything and answered all of my questions.
it's a little out of the way for me, but TOTALLY WORTH IT- loved the staff, loved the Dr and I'll be going back! yay me!????
The Dr took the time to talk to me and find out what was going on with me and answer all the questions I had. Very knowledgeable and professional Dr and staff.
Amazing customer service, patient care, thorough and communicative about processes and procedures. Totally comfortable and enjoyable experience!
Great place, super sweet caring Dr. Zengo:)
The doctor and staff were GREAT!
Friendly front desk welcome. The doctor was very informative and gentle, especially since I'm absolutely terrified of needles.
the doctor was very informative and no one tried to "up sale" for other services or products. I would highly recommend.
Yes, I would absolutely recommend Dr. Zengo to others. My husband really liked the doc!
Read even more real patient reviews at the Groupon website.  (Please note only patients who have never seen Dr. Zengo before may purchase a Groupon, and no patient may use multiple Groupons)