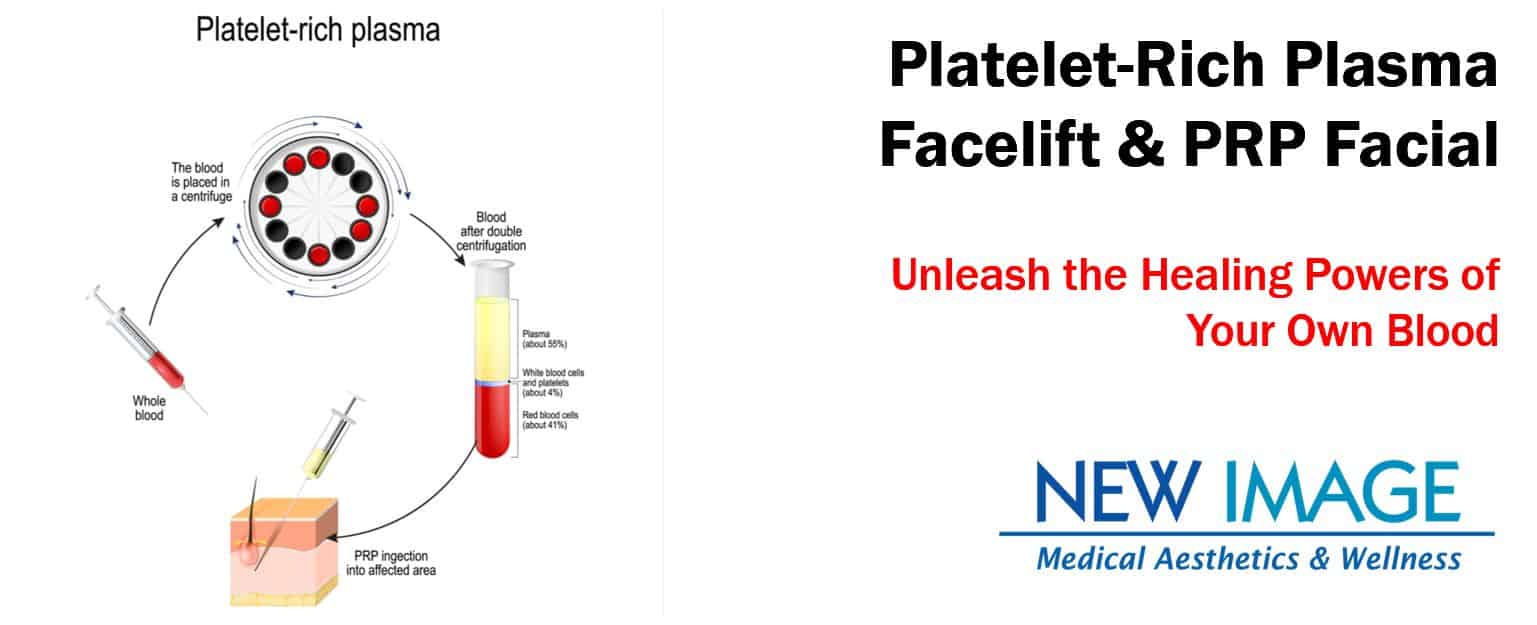 Georgia's Experienced Cosmetic Platelet-Rich Plasma (PRP) Treatment Physician
  Over 7 Years' Experience with PRP Facelift and PRP Facial.
  Only FDA-Approved PRP Isolation Devices and Microneedling Pens Used. 
  All PRP Spun fresh in front of you and Activated for the best results.   
Highest Quality FDA-Cleared Double-Spin PRP
More Growth Factors than the gel-based PRP isolation tubes used by most clinics.
Use your own Growth Factors to Reverse Tissue Loss
Use for Facelift, Facial, Hand Rejuvenation, Vaginal, Scalp and Scar Treatment.
Use with Microneedling for the PRP Facial
Activate Fibroblasts by combining PRP, Hyalruonic Acid and Microneedling
Georgia's Experienced Platelet-Rich Plasma Facelift and Vaginal PRP Physician
Platelet-Rich Plasma (PRP) is an extract of the growth factors from your own blood used to stimulate the growth of new tissue lost due to aging.  PRP can also recondition scar tissue, increase blood flow and hair follicle counts in the scalp and even stimulate circulation and support in the anterior vaginal wall.  Dr. Zengo has been there since the early days of Cosmetic PRP practicing, studying the literature, and teaching the safest and most effective Cosmetic PRP techniques in PracticalCME Medical Training courses throughout the country.  Cosmetic uses of PRP have been published in over 200 papers over the last 15 years.
The PRP Facelift is an incredible synergy of hyaluronic acid dermal filler like Juvederm plus fresh activated PRP placed in the same area.  The PRP is absorbed by the filler and serves to help distribute your own natural growth factors over time to condition the adjacent tissues that have been lost due to natural aging.  Think is the dermal filler as the "sod", and the PRP as the "fertilizer".  The PRP Facial involves using PRP topically on the skin of the face and neck and then microneedling through the wet PRP to drive that PRP into the epidermis and superficial dermis where these growth factors can work their magic.  Therefore, the PRP Facelift puts the growth factors into the deeper skin to help shape contours of the face over time.  The PRP Facial is indicated to help with overall glow, tone, texture, and pigment of the skin.  It can additionally help with acne scarring and condition the scalp in areas of alopecia.
PRP will never create an abnormal contour or overstimulate any area on the face.  It is 100% natural and non-allergenic.
More importantly, New Image only uses FDA-Approved PRP isolation kits and Microneedling Pens.  Fewer than 10% of practices that offer PRP can say they do both.
Yet, despite our compliance with FDA-approved equipment, PRP is not expensive.  It costs only $399 for a PRP treatment to the face and only an additional $199 to add the PRP Facial to the same treatment.  Add on a 1cc syringe of Juvederm for only $629 additional at the same treatment.  Add on 10 smooth PDO threads around the mouth or cheeks for only $199.  No other clinic in Georgia has this much experience with the synergy between PRP, Hyaluronic Acid fillers, and PDO Threads.
Often PRP is used along with Dermal Fillers at the same visit.  The PRP allows some tissue stimulation in addition to the immediate filling of the area.  We get great results with virtually zero side effects on these areas of the face…
Naso-Labial Folds
Lip Corners
Mouth Wrinkles
Marionette Lines
Cheeks
Temples
Jawline
Sunken or Retracted Scars
Here are other good areas where PRP can even be used alone without dermal fillers …
Orbital Hollow
Tear Troughs
Glabellar Lines
Acne Scars
Hands
Scalp
Hypertrophic Scars
Anterior Vaginal Wall
All treatments include our own, locally compounded, extra potency Triple Anesthetic Cream.
Dr. Zengo has been practicing Cosmetic PRP since 2014.  He has reviewed the medical literature extensively and has taught hundreds of providers in his own CME-approved training program.  The PracticalCME training program was the first blended online+live training program ever to receive CME credits for both parts.
All Consultations are FREE (for a limited time).   You have nothing to lose getting an opinion with New Image on how PRP can benefit you today.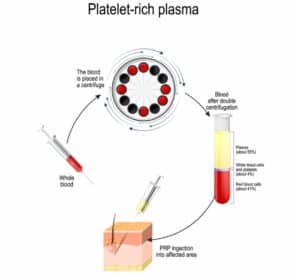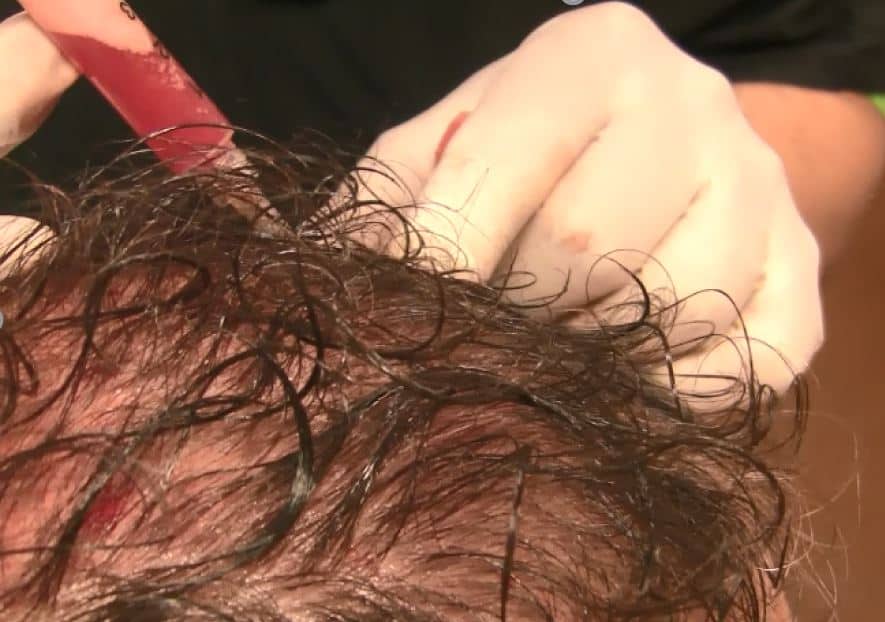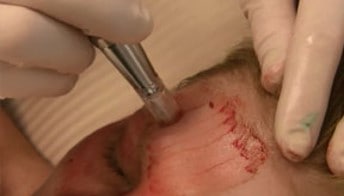 Northeast Georgia's Only Certified Vaginal PRP Specialist
For decades, women have had to endure the loss of sensation and the development of urinary leakage after childbirth and advancing age. This effect is largely due to the loss of micro-circulation that starves the nerve endings and support tissues in the upper vaginal wall. Until now, most laser and surgical attempts to solve this problem often create more damage than benefits.  Scar tissue created by surgery or lasers does not stretch, has poor circulation, and fewer nerve endings.  Vaginal PRP seeks to do the opposite and stimulate natural growth of nerves, circulation, and supportive tissue.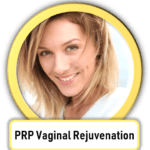 PRP has been shown to increase blood flow and sensation to all kinds of injured tissue and its application to the sensitive upper vagina is also becoming evident.  This culminated in the first successful published study on Vaginal PRP published in 2014.
"Remember, the floor of the urethra is the roof of the vagina.  Enhancing circulation and tissue growth can happen with the same PRP injection."
Many patients receive best results after 2-3 treatments each 3 months apart.
We have been performing PRP Vaginal Rejuvenation in our office since 2014 and are the most experienced provider within an hour or more from our Athens, GA office.
Dr. Zengo is an experienced surgical Gynecologist who has performed many surgeries of the anterior vaginal wall and now is the first and only provider of the PRP Vaginal Rejuvenation procedure in Northeast Georgia.  We have FDA-Approved PRP isolation equipment to to produce the concentrated PRP necessary for vaginal rejuvenation.  Your blood spins and separates right in front of you while the injection site is numbed with high strength triple anesthetic cream.  Once the PRP is isolated, the injections take only 2 minutes and there is no downtime.
The Vaginal PRP procedure is available for only $599 for a limited time.  And you can save $250 by adding on a PRP Facelift or Facial at the same time.  If you have any further questions, please make an appointment for a no-charge, risk-free, confidential consultation.
Frequently Asked Questions about Platelet-Rich Plasma PRP
Why is the PRP isolation device so important?
Most clinics in this area have the cheapest form of PRP isolation … a glass or plastic tube with a gel plug in it.  The same tube you would fill if you were getting lab tests done.  The gel plug divides the plasma into two parts but often the cells with the best growth factors are trapped below the plug and never make it into your PRP.
We use "Double Spin" equipment.  This allows us to remove most, but not all, of the staining and inflammatory red cells before doing a second, faster spin to shake the best platelets free from the red cells and allow them to float upward into the PRP fraction.  This is the best quality PRP– at least 4X your original platelet concentration.  Most of the medical literature on PRP uses 4X platelets.  Clinics that use gel tubes, cannot get better than a 1.7X concentration and cannot promise the same results as these landmark studies in the literature.
Who is a good candidate for PRP?
Almost everyone.
If you have any loss of facial fat or contours with aging, then a great early treatment would be PRP alone 2-3 times a year to help stimulate your own regenerative capacity to prevent further programmed loss that is inevitable with aging.
Patients under 40 can turn back the clock with 1-2 PRP treatments plus one dermal filler per year.  Over 40 can likely stop the clock with the same treatment, or do more PRP treatments to turn back the clock.  If you start over 50, you will likely need filler 1-2 times per year and PRP 3 times per year to stop or at least slow down the aging clock in your face.
There are no allergies to PRP and no contraindications.
What is PRP activation?
All PRP treatments under the skin must be ACTIVATED.  This means the platelets must be injured so that they release their granules with the growth factors.  Otherwise, these growth factors will get washed away in your bloodstream.  It is essential that all cosmetic PRP injection treatments use activated PRP.
If PRP is used in an already injured area (like in orthopedics, surgery, or burn medicine) then the injury will activate the PRP.  The gentle skin trauma of microneedling will also activate topical PRP.  But injected PRP, with or without dermal filler, should be activated immediately prior to injection, and we do this every time at InnovativeMD.