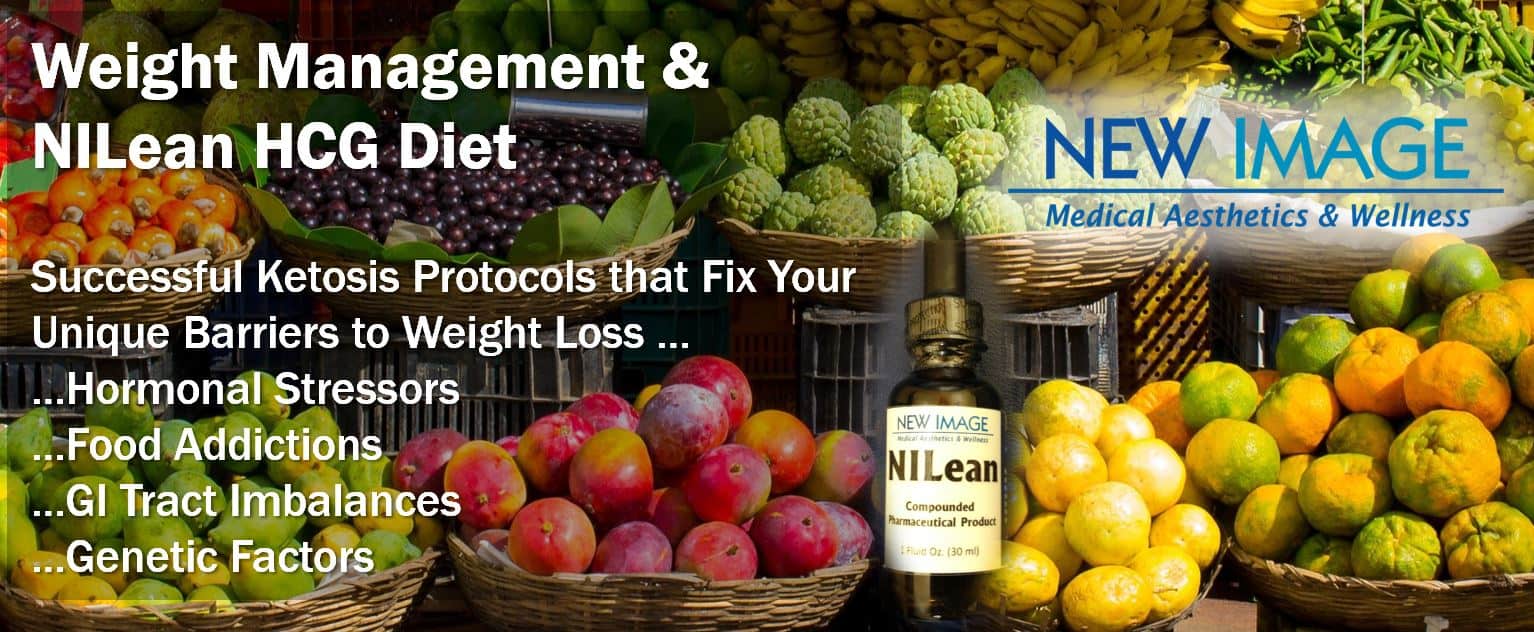 Optimize Your Brain-Gut-Fat Connection with Bio-Identical Medicine
  Processed Food Addiction is the #1 Reason for Weight Gain and Failed Diets.
  Stress Hormone Imbalances Create the Environment for Processed Food Addiction to Thrive.   
  An Inflamed GI Tract is a Key Barrier to any Successful Diet.   
Balance the Hormonal Barriers
Body Clock, Sex Hormones, and Neurotransmitters All Influence Successful Dieting Long-Term
Conquer Your Food Addictions
Changing the Emotional Response to Processed Foods Leads to Long-Term Weight Management
Customized Menu Design to Heal Your GI Tract
Leaky Gut and Inflammation leads to absorption of more calories and toxins from the GI Tract
Northeast Georgia Weight Loss Physicians
Dr. Zengo and New Image have decades of experience helping patients navigate the complicated relationship between food, stress, hormones, neurotransmitters, your GI Tract and ultimately your body fat.  Humans are built to store fat and fluid under stress, and have only one reliable pathway to burn it.   That pathway has multiple inputs which can halt the burning of fat even when one is eating fewer calories.
No patient in our practice is labeled as a "weight loss" patient.  We aim to help everyone reach their optimal body composition by shrinking the rogue food addiction pathways in your brain, and breaking down the barriers to burning the fat that you stored months, years, or decades ago.
The only thing worse than not dieting at all, is losing 20 pounds only to gain it back in a few months.  Yo-yo dieting happens when unaddressed stress inputs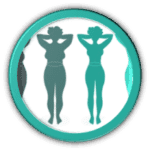 prevent proper maintenance behaviors after the weight is lost.  We ensure that these negative inputs are objectively tested and balanced prior to beginning any diet plan.
No diet pill has ever been shown to cause permanent weight loss.  Not prescription or over-the-counter.  Weight that is lost is gained right back rapidly when the pill is discontinued.  We never recommend them.
We have dozens of customized eating plans and targeted supplements/hormones based on your unique barriers to weight loss.  Each one is targeted to shrink the food addiction pathways that lead to emotional eating and poor portion control.  We also utilize hormone-assisted ketosis diets to help burn fat the fastest in select patients.  But for most people, losing the weight is easier than keeping it off long-term and New Image is equipped to help you keep off the weight you lose, no matter when or how you lost it.
We even use Genomics in many patients to identify metabolic bottlenecks unique to you and help you navigate around them.
Find out how we can help you feel and look your best using all of the tools Bio-Identical Medicine has to offer.
The NILean HCG Diet




This Could Be the Last Diet You Will Ever Need
Please Note:  Due to a National Shortage of HCG, we are currently unable to offer the NILean Diet with HCG.  We still offer a great weight loss program without the expense of HCG.
Since we first started the NILean Diet in 2008, our results have been astonishing.  Our 2011 study showed this formula and menu resulted in an average loss of 28 pounds in women after 2 months on the diet (average starting weight of 208 pounds).
Hormone-assisted ketosis diets were first described over 60 years ago by Dr. Simeons in "Pounds and Inches". Small amounts of the natural hCG hormone contained in the NILean Drops have been shown in landmark studies (Asher & Harper, Journal of Nutrition 1972) to help with weight loss compared to diet alone. The NILean diet takes this classic approach and updates it with more recent discoveries in how the body processes carbohydrates to give the ultimate cleansing, nutritious, craving-fighting, and effective diet we have ever seen.  Please note, per FDA guidelines, all HCG used will be non-compounded, branded pharmaceutical product effective 3/20/20.
Pure Pharmaceutical Grade Hormone
No Painful Injections
All Visits with MD Physician
Optional Stress Hormone Testing and Balancing
Full No-Cost Maintenance Program
All Fresh, Natural Food Menu
Of course, the FDA wants you to know that despite the available literature, that HCG has not been proven to cause weight loss alone.  And we agree.  The entire program mentioned above is the NILean Diet.  It is not just a single hormone used without a plan.
Read Marlee's NILean Diet Review
It works!! I have lost 49 lbs on the Nilean Diet! I lost 42 lbs. in 2 months using the NiLean diet drops and NiLean diet food plan, and then lost another 7 lbs during the phase out month and maintenance phase (1 month). Making it a total 49 lbs. lost in 4 months. I even went through the phase out/maintenance phase during Thanksgiving, Christmas, and New Year Holidays with very little impact on weight gain/loss. I am very satisfied with the results. It did burn fat, NOT muscle, and I dropped 3 clothes sizes. It seemed like the fat just melted off of me. I feel better, and I have more energy.
My Husband, family, colleagues, and friends are very proud and have complimented me on my success. I had my doubts initially, having attempted/failed 2 other diets in the past, but this diet has "retrained my brain" just like Dr. Zengo said it would. My addictions to fats and carbohydrates are GONE! It was an intense diet plan, yet simple to follow. Dr. Zengo and his office staff members were very helpful whenever I had questions or needed a pep-talk during the NiLean diet too. When my weight loss plateaus for 1 month I am going back on the NiLean Diet for 1 month to lose another 20 lbs. But I haven't hit a plateau yet…
Thank you, Thank you, Thank you Dr. Zengo, and staff.
Read Kathy's NILean Diet Experience
I came to Dr. Zengo for two reasons. I felt like my hormones were out of balance and I really wanted to lose weight. I read the information on his website about hormone testing and the NiLean diet. I have other health issues and decided I would try to talk with him by email before even trying to set up an appointment. I didn't even think he would respond since I was not a patient, but he did and I could tell right away that he really cares about the health of his patients.
I decided to make an appointment and the first thing he did was the hormone and thyroid testing. He said if my hormones were not in balance, I couldn't lose weight effectively. My hormones were extremely low in almost every category, so I started natural hormone replacement and he also increased my thyroid medication. I began to feel better almost immediately and have much more energy.
About two months after I began the hormone replacement, I started on the NiLean diet. I lost 24 pounds in the first three weeks!! And, it wasn't hard. I was so excited to see the weight coming off so fast and that encouraged me to stick with it! By the end of the 2 month diet and 4 weeks of maintenance, including beginning an exercise program, I had lost 57 pounds and lots of inches!! I've dropped 3 pant sizes!! It seems the weight is coming off in all the right places too.
I'm still following the maintenance and exercise plan, continuing to lose weight and I feel great! This diet works and I'm so thankful to have found a doctor who truly cares about my health!!
Frequently Asked Questions about Bio-Identical Weight Management
What are some of the other systems that can interfere with weight loss?
At your initial visit, a detailed history and symptom analysis will be performed to determine the tests you need and if you should begin a targeted diet immediately, or wait until after key stressors are addressed.
Adrenal Stress Curve
Sex Steroid Imbalances (Menopause, Andropause)
GI "Leaky Gut" stressors
Thyroid T3 function
Thyroid auto-antibodies
Neurotransmitter Imbalances
Significant genomic metabolic compromise
What about exercise?
Humans are mammals.  We are built to get plenty of physical activity on a daily basis.  Exercise is vital for fitness and for stress reduction.
However, exercise when introduced in the wrong amounts and at the wrong time could become another hurdle instead of a facilitator of weight loss and improved body composition.  That is why we also individualize our activity recommendations for each patient at each visit.
Why am I hungry on other ketosis diets?
Not all ketosis diets are the same.  Ketones are generated when fats are broken down to be ultimately burned for energy.  However, when one eats in a way to turn ketosis on and off multiple times a week, those transitions are met with hunger.  Simply approaching the menu, portions and timing a little differently we can help you eliminate the hunger without appetite suppressants that only cause rebound weight gain when they are stopped.